1 min ago
The US currently reports about 765 Covid-19 death a day. That could jump to 3,000 in December.
From CNN's Christina Maxouris and Nicole Chavez
The US could see an explosion of Covid-19 cases as fall and winter set in, one expert says, joining a chorus of health officials who have warned about the challenges of the coming months.
Two things will likely help drive that expected winter surge, according to Dr. Chris Murray, director of the University of Washington's Institute for Health Metrics and Evaluation (IHME):
"First, as case counts have come down in some states, we tend to see that people become less careful, they tend to have more contact," he said. "But then the most important effect is the seasonality of the virus, that people go indoors, transmission happens more," he added.
The IHME model indicates that the country is currently seeing about 765 daily deaths from Covid-19, but that number could jump to 3,000 daily deaths by late December.
More than 204,000 Americans have already died from the virus since the start of the pandemic and more than 7 million have been infected, according to Johns Hopkins University.
1 hr 29 min ago
UK scientist urges "mini-lockdown" approach to slow coronavirus infections
One of the UK government's scientific advisers has told the Observer newspaper that repeated "mini-lockdowns" could be one way to bring rising coronavirus infections back under control.
Professor John Edmunds, a member of the government's Scientific Advisory Group for Emergencies (Sage), said a short lockdown could be used alongside longer-term measures to stop the growth in infections.
"A circuit breaker, or mini-lockdown can be used to reset the clock. The idea would be to bring the incidence back to what it was a few weeks earlier. You replace two weeks of exponential growth with two weeks of a decline in cases," he told the Observer.
"This can have a big effect on the total number of cases, particularly if it is implemented shortly after the epidemic starts to grow."
The government imposed tighter coronavirus restrictions this week in a bid to slow sharply rising transmission rates.
Covid-19 cases in England increased by 60% in a week, according to a survey carried out by the UK Office for National Statistics and published Friday.
29 min ago
Prominent Lebanese politician tests positive for coronavirus
From CNN's Ghazi Balkiz in Beirut and Charbel Mallo in Abu Dhabi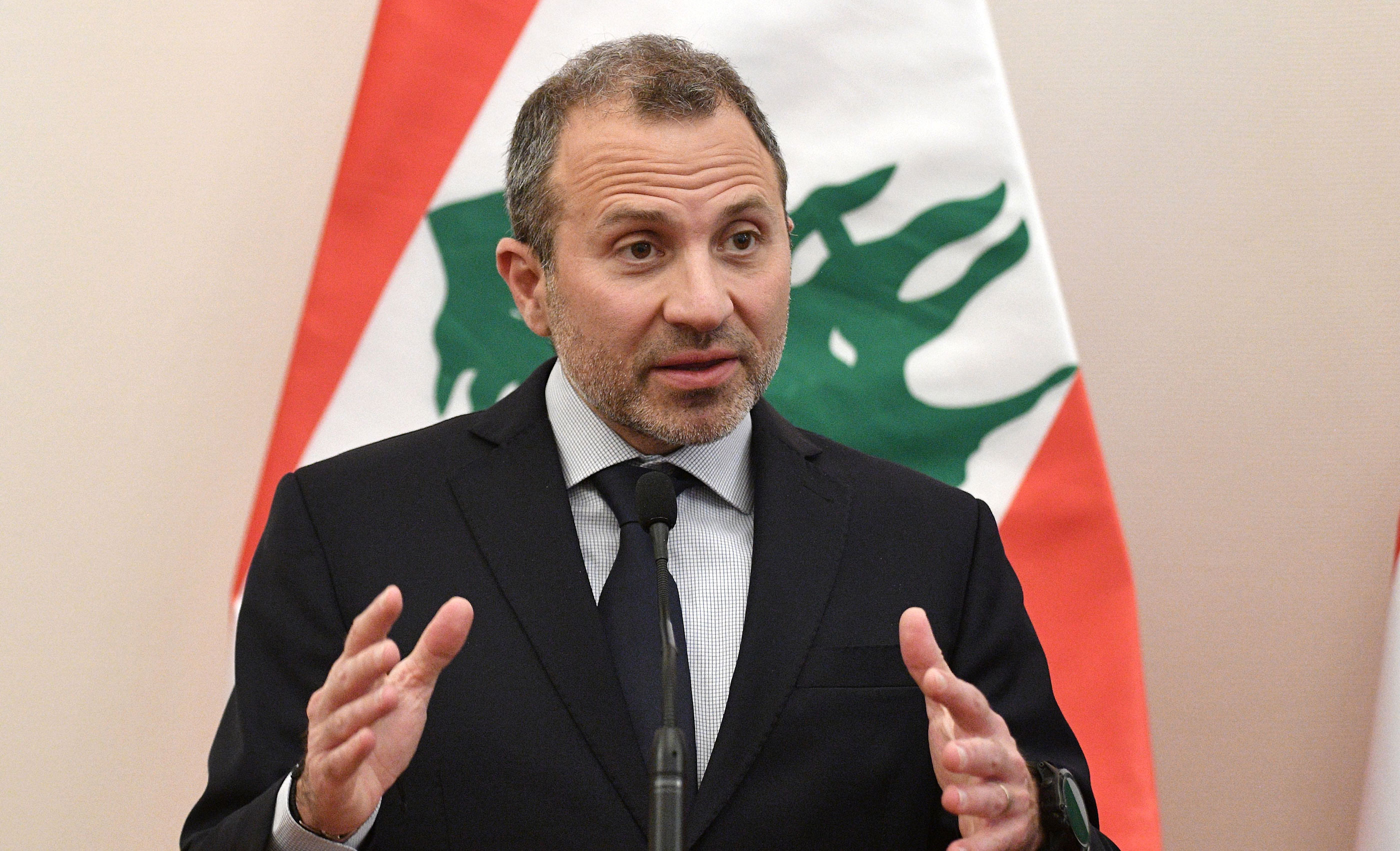 Attila Kisbenedek/AFP/Getty Images
Gebran Bassil, leader of Lebanon's Free Patriotic Movement, has tested positive for coronavirus, according to a statement released by his office.
Bassil, who is the son-in-law of Lebanese President Michel Aoun and a former foreign minister, is also the leader of Lebanon's largest parliamentary bloc and a Hezbollah ally.
Bassil "wishes all the Lebanese to adhere to the means of protection and treatment from the coronavirus and to take the matter seriously, as this virus has a lethal ability to strike and paralyze society," the statement from his office said.
The politician will self-quarantine and continue to work remotely, it added. The statement did not say whether Bassil had met recently with 85-year-old Aoun. The last known official meeting between the two was on September 14.
Lebanon has recorded 35,242 positive coronavirus cases and 340 deaths, according to the latest data from Johns Hopkins University.
4 hr 4 min ago
The US now has more than 7,078,000 coronavirus cases and at least 204,490 deaths
From CNN's Alta Spells
At least 7,078,089 people have been infected with coronavirus in the United States, including at least 204,490 deaths, according to Johns Hopkins University's tally.
On Saturday, JHU reported 45,377 new cases and 740 new deaths.
The totals include cases from all 50 states, the District of Columbia and other US territories, as well as repatriated cases.
The global death toll from coronavirus now stands at 994,216, according to JHU figures.
For the latest Johns Hopkins University US numbers, check here. CNN's map, using JHU data, continues to refresh every 15 mins.
20 min ago
Florida's bars and restaurants are fully open again. But Miami's mayor is worried.
From CNN's Madeline Holcombe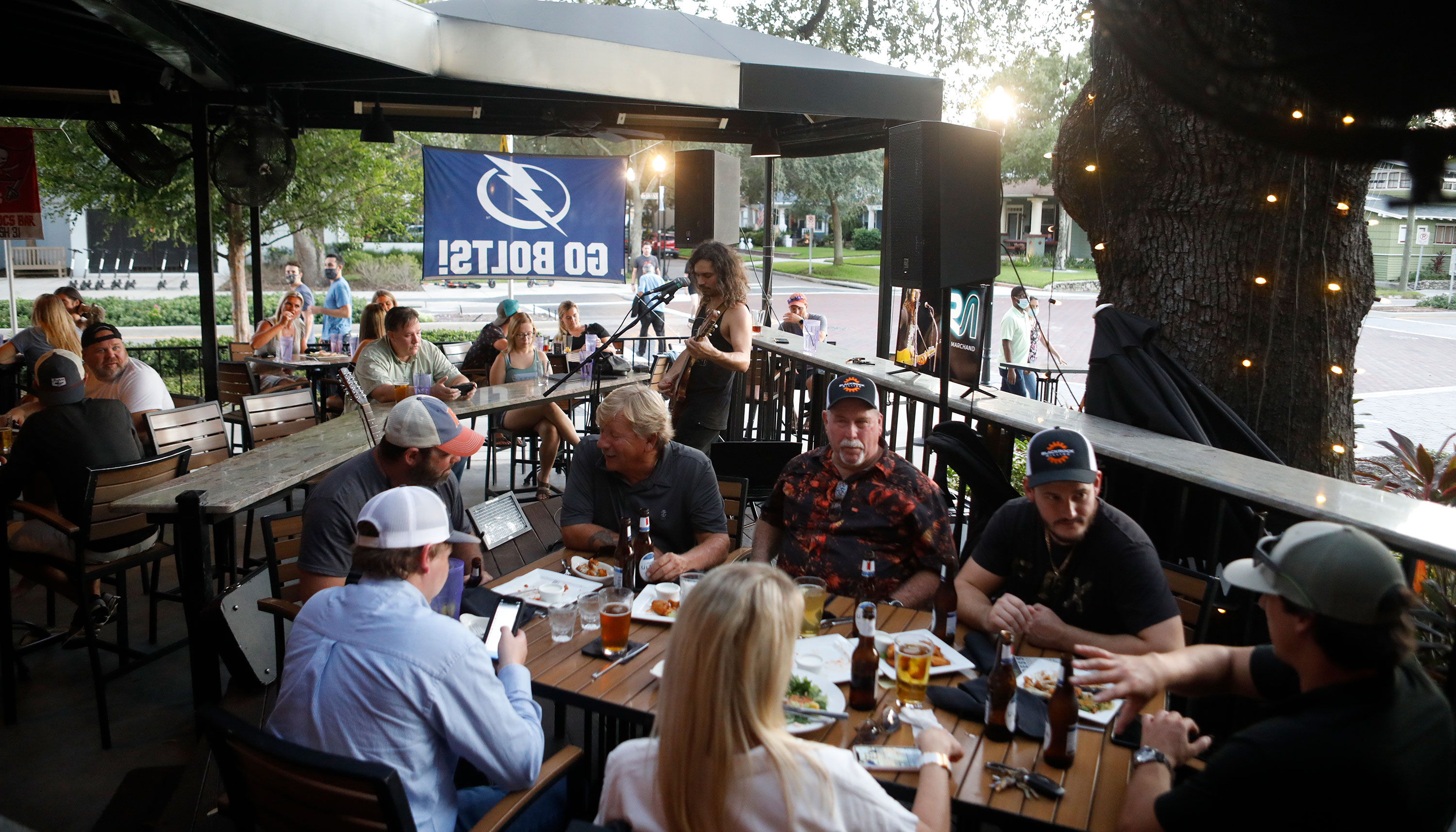 Patrons eat dinner at Irish 31 on the first day of full capacity seating on September 25 in Tampa, Florida. Octavio Jones/Getty Images
As Florida restaurants and bars enjoyed their first full day of operation without Covid-19 restrictions in months, the mayor of Miami warned that the governor's decision to fully reopen such establishments and to limit local governments' ability to enforce their own restrictions could have devastating consequences.
"I think it's going to have a huge impact," Mayor Francis Suarez told CNN on Saturday about Florida Gov. Ron DeSantis' decision to allow restaurants, bars and other businesses to open at full capacity and to suspend fines for all outstanding penalties issued to those who didn't follow Covid-19 restrictions -- such as not wearing a mask in public. "You know, I just don't know how many people are actually going to do it now."
DeSantis signed an executive order on Friday evening allowing restaurants and bars to immediately begin operating at 100% capacity. He cited the economic hardships of not operating businesses at full capacity, according to the order.
Miami Mayor Francis Suarez speaks with CNN on Saturday, September 26. CNN
Suarez said mandating mask wearing in public and slowly reopening has helped to keep the coronavirus case count down in Miami.
There have been nearly 700,000 cases of coronavirus in Florida and the virus has killed more than 14,000 people in the state, according to data from Johns Hopkins University.
Nationwide, more than 7 million people have been infected and 204,497 have died.
Suarez said he's concerned that the changes in the state are coming as flu season ramps up and schools prepare for in-person learning to begin in mid-October.
"We'll see in the next couple of weeks whether he's right about his perspective. But if he's wrong about his perspective ... it's going to be very, very, very difficult for him and it's going to be a very difficult time, because it's in the middle of flu season," Suarez said.
5 hr 58 min ago
A Minnesota Covid-19 survey was halted after team members reported racial slurs, state officials say
From CNN's Amanda Watts
A door-to-door Covid-19 survey in Minnesota has been halted after team members reported receiving racial and ethnic slurs in the city of Eitzen, according to state health officials, but the city denies the claims.
"A door-to-door Covid-19 testing survey has been halted due to multiple incidents in outstate Minnesota of residents intimidating and shouting racial and ethnic slurs at state and federal public health survey team," the Minnesota Department of Health (MDH) tweeted Friday.
Eitzen is in southern Minnesota near the Iowa boarder.
The Community Assessment for Public Health Emergency Response (CASPER) survey is "a voluntary, in-person survey to understand the effect Covid-19 is having on Minnesota communities," the MDH website says.
Read the full story: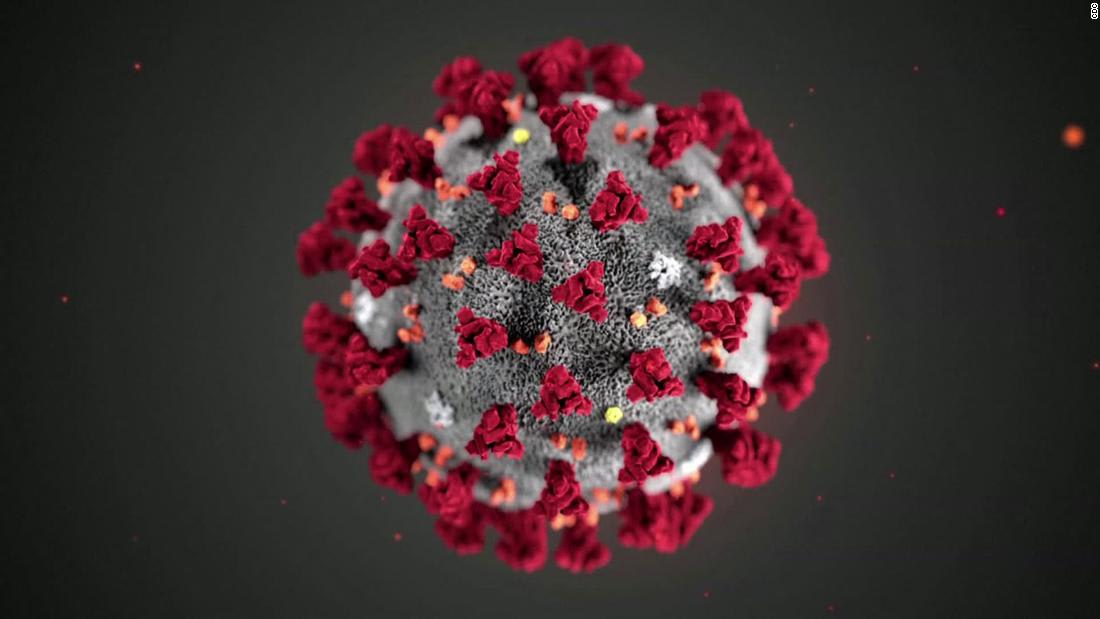 6 hr 54 min ago
Japan records over 600 new coronavirus cases, highest in over two weeks
From Yoko Wakatsuki in Tokyo
Japan's health ministry announced 644 new coronavirus infections and five new deaths on Sunday.
The new cases mark the highest daily raise in infections in Japan in over two weeks, according to the health ministry.
Of the 644 new cases, 270 were found in Japan's capital Tokyo, the ministry said.
Japan now has a total of 82,402 confirmed cases and 1,558 deaths, according to the health ministry.
7 hr 43 min ago
California State University, Long Beach, locks down campus after positive Covid-19 tests
From CNN's Nicole Chavez and Jennifer Selva
Five students at California State University, Long Beach tested positive for Covid-19, prompting a campus-wide quarantine.
All students living on-campus in the US' west coast will be tested for the virus, and in-person classes have been canceled for the next two weeks, CSULB President Jane Close Conoley said in a letter to the university's community.
The decision comes after school officials learned that "a number of students who have not heeded our guidance related to Covid-19 precautions and congregated socially off campus earlier this month," Conoley said.
Five of those students have tested positive, Conoley said, and four of them live at the university's residence halls.
The quarantine will impact about 1,000 students who are living on campus for the fall semester and an estimated 3,000-4,000 students who attend in-person classes, according to the university's safety measures.
Read the full story: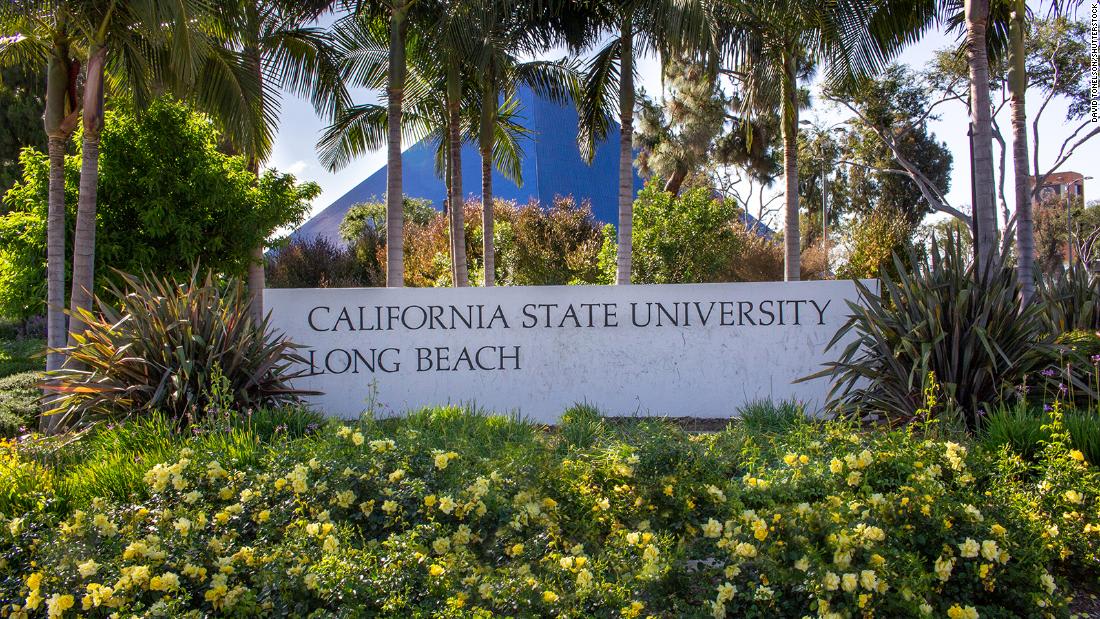 8 hr 38 min ago
Melbourne to ease lockdown measures amid drop in coronavirus infections
From CNN's Isaac Yee in Hong Kong
The Australia city of Melbourne will begin easing lockdown measures at midnight on Monday local time as the city continues to see a drop in coronavirus cases and deaths.
"Seven weeks ago, our average case numbers were peaking at more than 400 every single day. Today, Melbourne's rolling case average is 22.1. It's a remarkable thing -- and an achievement that belongs to every single Victorian," State Premier Daniel Andrews said in a statement Sunday.
"Thanks to those efforts, and on the advice of our public health team, I can confirm that from 11:59 p.m. tonight (Sunday), Melbourne will enter the Second Step towards reopening," Andrews said.
What are the changes:
Under the Second Step, metropolitan Melbourne's curfew will lift from 5 a.m. Monday. Public gatherings between two households can also take place outdoors for social interactions so long as the group does not exceed five people. Outdoor pools and childcare centers will also be reopened.
Back to work:
Under the Second Step of reopening, 127,000 people will be able to go back to work, according to the Premier. All workers at food distribution centers and supermarkets will be allowed to return to work at full capacity. Workers at abattoirs (slaughterhouses), seafood, and meat processing plants will also be increased.
Despite the easing of restrictions, Premier Andrews said "none of these changes though are a sign we can take our foot off the pedal," and he emphasized that people should continue to wear face coverings across the city.
On Sunday the state of Victoria reported just 16 new coronavirus cases and two new deaths.