1 min ago
Health minister in Australian state of Victoria resigns after being blamed for mishandling quarantine hotels
From CNN's Angus Watson in Sydney
Jenny Mikakos speaks to the media on June 22 in Melbourne. Darrian Traynor/Getty Images
Victoria's Health Minister Jenny Mikakos has resigned in the wake of Premier Daniel Andrews' testimony to the state's hotel quarantine inquiry, in which he said she was responsible for the bungled scheme that resulted in a devastating second wave of the virus in the state.
In a statement posted on Twitter, Mikakos said she had written to Victoria's Governor to resign as minister and will also be resigning from Parliament.
"I have never wanted to leave a job unfinished, but in light of the premier's statement to the board of inquiry and the fact that there are elements in it that I strongly disagree with, I believe that I cannot continue to serve in his cabinet," she wrote.
On Friday, Andrews said that Mikakos was responsible for the hotel quarantine program, but said he does know who made the decision to use private security contractors to manage the hotel quarantine system. Mikakos said on Saturday she took responsibility for the department, but said it was not her responsibility alone.
The Board of Inquiry has heard evidence that Victoria's second wave was started by leaks from the hotel quarantine scheme. Friday was the last day of hearings for Victoria's inquiry into the failure of the hotel quarantine program. The Board of Inquiry's final report is due on November 6.
3 min ago
Any "hanky panky" around US vaccine approval is unlikely, Fauci says
From CNN Health's Lauren Mascarenhas
National Institute of Allergy and Infectious Diseases Director Anthony Fauci on September 23. Graeme Jennings/Pool/AFP/Getty Images
It is unlikely that political interference will play a role in the approval process of a Covid-19 vaccine, Dr. Anthony Fauci, National Institute of Allergy and Infectious Diseases director, said Friday.
"The big elephant in the room is: Is somebody going to try and make a political end-run to interfere with the process? Let's call it the way it is," Fauci told JAMA editor-in-chief Dr. Howard Bauchner in an online conversation.
"If you look at the standard process of how these things work, I think you could feel comfortable that it is really unlikely that that's going to happen."
Fauci emphasized the role of the Data and Safety Monitoring Board, which will independently review a vaccine for safety and efficacy before it is approved.
"When a decision is made to approve or not a vaccine, to do an EUA or not, that's going to be public, so any kind of hanky panky there that people are worried about is going to be multiple checkpoints," he said. "You start off with the Data and Safety Monitoring Board, you then go to the FDA – who we trust – then you go to the advisory committee to the FDA, and then you have the scientific community looking at the data."
"I trust the career scientists of FDA, and I certainly trust the commissioner of FDA," he added.
Fauci emphasized that the professionals at the US Food and Drug Administration (FDA) are experienced.
"You got to reassure people who have concern and skepticism there that these are professionals at the FDA that have been doing this their entire career. They really know what they're doing. This is what they do every single day," he said.
4 min ago
Johnson and Johnson vaccine produced strong immune response, early results say
From CNN's Mallika Kallingal, Andrea Kane, John Bonifield and Lauren Mascarenhas
This September 2020 photo provided by Johnson & Johnson shows a single-dose COVID-19 vaccine being developed by the company. Cheryl Gerber/Courtesy of Johnson & Johnson/AP
There is some good news on Johnson & Johnson's coronavirus vaccine.
Early results from a Phase 1/2a clinical trial show it was well tolerated and even one dose appeared to produce a strong immune response in almost all of the 800 participants.
The trial included two age groups: 18- to 55-year-olds and 65 and older, and looked at the safety and side effects of two different doses. Initial findings from the trials suggest the vaccine does provoke an immune response and is safe enough to move into large-scale trials.
The study was posted on MedRxiv, but it has not been peer-reviewed or published in a medical journal yet.
The researchers found that 99% of the participants age 18 to 55 in both dose groups had developed antibodies against the virus 29 days after getting vaccinated. The analysis found that most of the side effects, like fever, headache, fatigue, body aches and injection-site pain, were mild and resolved after a couple of days.
Some of the participants will be receiving a second shot of the vaccine as part of the trial.
The vaccine -- called Ad26.COV2.S -- uses the same technology used for Johnson & Johnson's Ebola, Zika, HIV and RSV vaccines.
Phase 3 trials will examine the safety and effectiveness of a single dose against a placebo to prevent symptomatic Covid-19. Johnson & Johnson says it plans to enroll 60,000 adult volunteers at more than 200 sites in the US and internationally.
The fact that the trial will examine the efficacy of a single dose of the vaccine, instead of two doses, should expedite results, according to Dr. Paul Stoffels, Johnson & Johnson's chief scientific officer.
So far, it's the only Phase 3 Covid-19 vaccine trial in the United States that is testing a single-dose of the vaccine.
The company says stricter vaccine guidelines under consideration by the US Food and Drug Administration might add to the company's vaccine timeline.
Read the full story here.
4 min ago
Japan PM tells UN General Assembly that Tokyo is determined to host Olympics next year
From CNN's Richard Roth in New York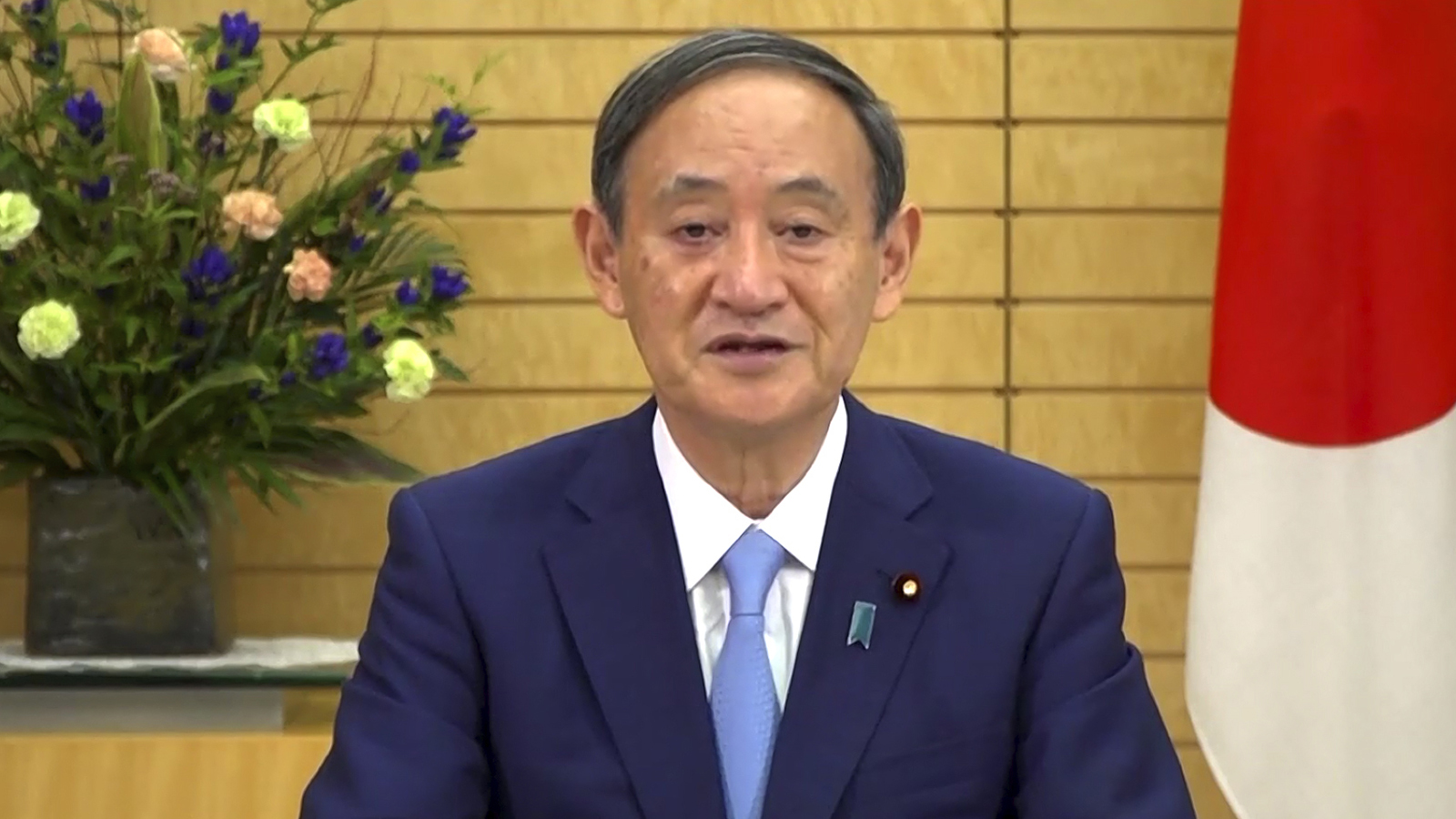 In this photo made from UNTV video, Suga Yoshihide, Prime Minister of Japan, speaks in a pre-recorded message which was played during the 75th session of the United Nations General Assembly on Friday, Sept. 25, 2020, at UN Headquarters. UNTV via AP
Japanese Prime Minister Yoshihide Suga told the United Nations General Assembly on Friday that Japan is determined to host the Tokyo Olympics next year.
The Games, which were supposed to get underway in July, are now scheduled to take place from July 23 to August 8 in 2021 after they were postponed due to the coronavirus pandemic.
"In the summer of next year, Japan is determined to host the Tokyo Olympic and Paralympic Games as proof that humanity has defeated the pandemic," Suga said in a pre-recorded video message. "I will continue to spare no effort in order to welcome you to Games that are safe and secure."
Tokyo 2020 organizers announced on Friday that they are proposing to cut the number of officials at next year's Olympics by 10 to 15% as part of a wider package of cost-reduction proposals. Over 50 measures to simplify the Games have been proposed by the IOC's coordination commission.
Suga also told the UN assembly he is ready to meet North Korean leader Kim Jong Un without any conditions to resolve outstanding issues such as the abductions of Japanese citizens by North Korea and nuclear and missile issues.
"Establishing a constructive relationship between Japan and North Korea will not only serve the interests of both sides but will also greatly contribute to regional peace and stability," he said.
In the video message, Suga also said Japan is offering up to $4.5 billion in Covid-19 emergency loans over the course of two years to bolster economic activities in developing countries.
5 min ago
A 9-year-old has been suspended after a teacher saw a gun in his bedroom during a virtual class
From CNN's Gisela Crespo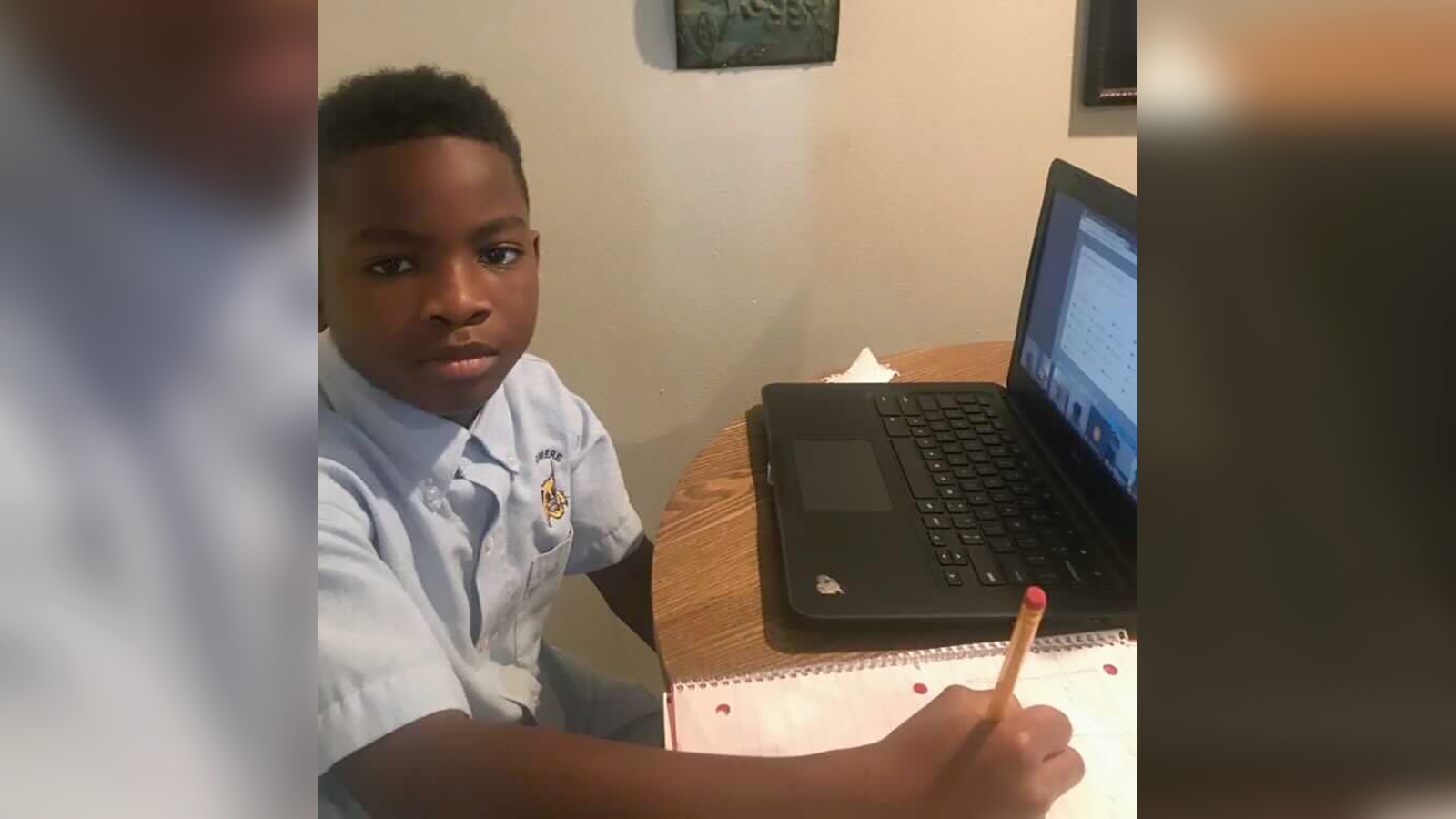 Ka Mauri Harrison, 9, pictured in his home participating in virtual learning. Courtesy of Harrison Family
A 9-year-old Louisiana student was suspended and now has a weapons violation in his school record after a teacher said a gun was seen in his bedroom during a virtual class.
What happened: Fourth-grader Ka Mauri Harrison was taking a rollover test in his bedroom on September 11 after being off school sick the day before, Chelsea Cusimano, the attorney representing the Harrison family, told CNN Friday.
While Harrison was taking the test, Ka Mauri's brother -- who he shares a room with -- stepped or tripped on a BB gun that Ka Mauri had received as a gift. Ka Mauri picked up the gun and was out of sight from the screen for a moment before placing the BB gun next to him on his chair, Cusimano said.
Ka Mauri -- who had muted the virtual class he was on so he could concentrate on his test -- continued working before noticing his teacher was trying to get his attention. According to Cusimano, the teacher was screaming and Ka Mari got kicked off the virtual classroom.
After the incident: A behavior interventionist told Ka Mauri's family that, according to the teacher, Ka Mauri was out of sight for a few second sand came back with what looked like a rifle which he propped against his chair, according to Cusimano. The family was told Ka Mauri wouldn't be able to go back to school.
At a hearing on September 22, it was determined Ka Mauri was guilty of displaying a facsimile weapon while receiving virtual education. Cusimano said a hearing officer determined it was a BB gun.
The school amended the recommendation for expulsion to school suspension for six days and social work assessment. Ka Mauri returned to school on Thursday, September 24.
The reaction: Cusimano told CNN the school parish "took an on-campus weapons policy and unilaterally determined that they were going to apply it to one of their students in a manner as if he was on campus and not consider any measures such as the privacy of his own home."
Cusimano argues that schools should consider the things that take place in a private home when they enact policies in a virtual learning environment.
"Now he's got a federal gun possession mark on his educational record for the rest of his career until he goes to college," she said.
Cusimano and the Harrison family want the charge to be cleared from Ka Mauri's record. The parish's legal counsel argued Ka Mauri doesn't have the right to an appeal because it was only a suspension, according to Cusimano.
In a statement to CNN, the school parish told CNN: "We do not comment on individual student records. Regarding discipline, it is our policy that teachers and administrators may employ reasonable disciplinary and corrective measures to maintain order."
Louisiana Attorney General Jeff Landry announced Friday his office is investigating the incident, saying it appears to be a "blatant government overreach by the school system."
5 min ago
Health experts demand more transparency in open letter to FDA commissioner
From CNN Health's Nadia Kounang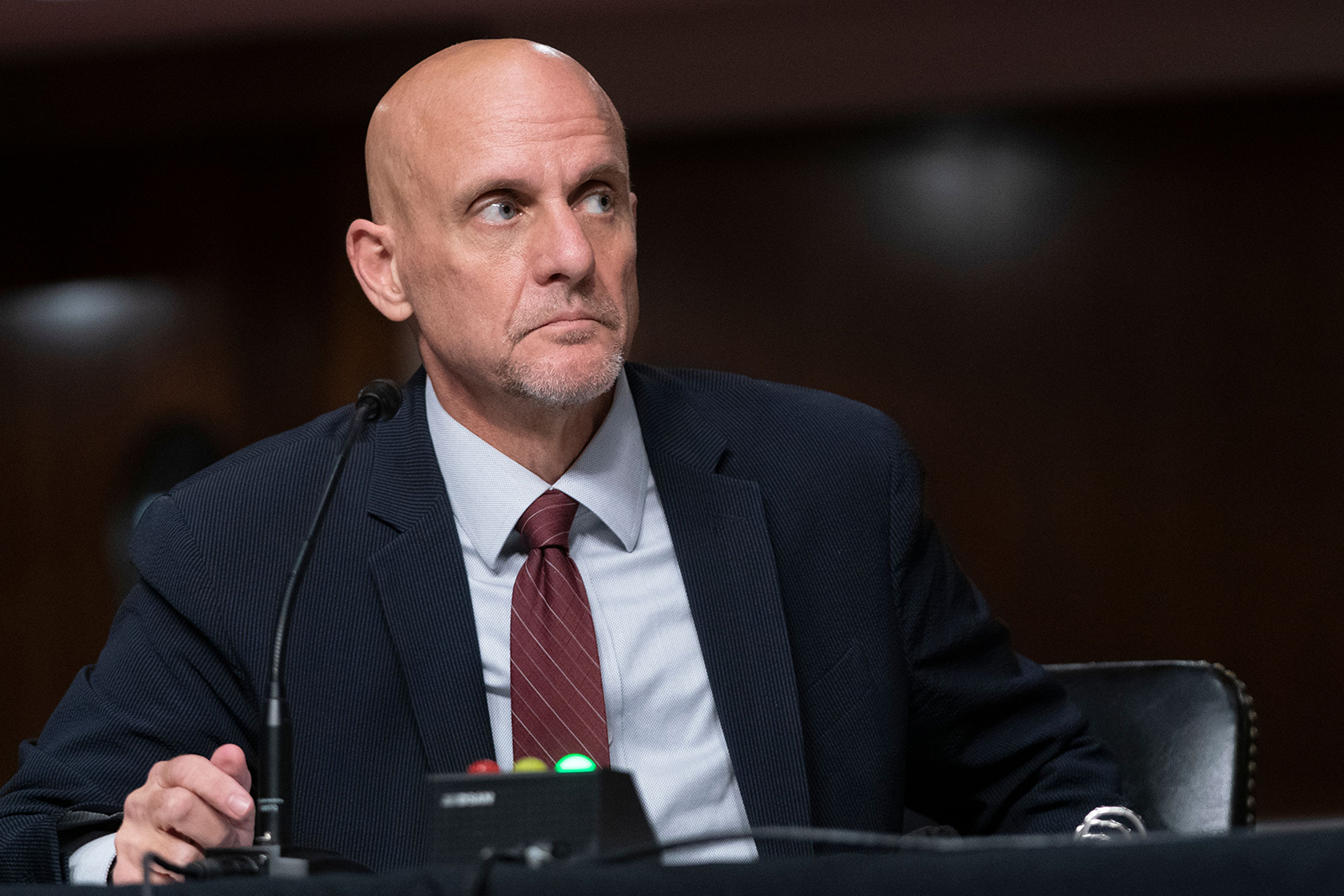 Dr.Stephen Hahn testifies during a Senate hearing on September 23, in Washington. Alex Edelman/Pool/Getty Images
Public health and regulatory experts signed an open letter to FDA Commissioner Dr. Stephen Hahn on Friday, demanding transparency and outlining steps to maintain the agency's integrity.
The 33 signees of the #ProtectTheFDA letter included Dr. Luciana Borio, former chief scientist for the US Food and Drug Administration; Dr. Aaron Kesselheim, head of the Program On Regulation, Therapeutics, and Law at Harvard Medical School and Brigham and Women's Hospital; Dr. Peter Lurie, president of the Center for Science in the Public Interest; and Dr. Eric Topol, director of the Scripps Research Translational Institute.
"The data and reasoning on which FDA bases its actions must be transparent and made reasonably available at the time the decision is made," the letter said.
If decisions are made on data that's evolving quickly, the authors said, there should be "a clear follow-up plan" that explains how more data will be collected and the process for re-evaluating the decision. "The FDA must enforce these timelines and be ready to modify or reverse its initial decision if better data require doing so," the letter added.
The authors said that undermining the FDA by allowing political interference would harm the public.
The letter listed eight points for the FDA to act on, including insisting that "the President and his White House advisers refrain from criticizing federal scientists, their scientific conclusions, measurements, or methodologies" and sharing "key data and consultation with scientists from … the NIAID, the NIH, the CDC, FDA's Vaccines and Related Products Advisory Committee, and the Infectious Diseases Society of America" before making any decision on authorizing a Covid-19 vaccine.
The signees of the letter also called on the FDA to "commit to publicly challenging claims by any government officials that are inconsistent with the evidence evaluated by FDA scientists in issuing its decisions."
5 min ago
US public service announcement narrated by Harrison Ford aims to recruit vaccine trial volunteers
From CNN Health's Sierra Jenkins
Harrison Ford smiles during a press conference to present the film 'El Llamado Salvaje' on February 5, in Mexico City. Adrián Monroy/Medios y Media/Getty Images
Actor Harrison Ford has narrated a new public service announcement that aims to recruit volunteers for Covid-19 vaccine clinical trials.
Sprinkled among clips of President John F. Kennedy's 1961 inaugural address, the ad features some of the 1,500 Covid-19 Prevention Network (CoVPN) registry participants who submitted video testimonies explaining why they volunteered.
"I'm not a doctor, but I am a citizen of this great country," says one volunteer. "I want to do my part as an American," adds another.
"We need to register a million more volunteers to complete the studies and possibly get a safe and effective vaccine to hundreds of millions of Americans," Ford says in the ad.
"The vaccine trial needs Americans of every race, location and medical condition to help in one of the most important endeavours of our lifetime."
Producers said they expect the PSA to air on major networks in the future.
This PSA is not part of a previously announced federal government campaign.